All the resources available through our FREE lending library will help adults connect with children, encourage play, and explore their world (real and make believe)! We offer unique, hands on activities, to encourage early years literacy, family fun, and in the process get children excited about reading.
We also offer training opportunities for those who would like to help us spread the importance of family literacy, organizations work with families and for those interested in volunteering in our programs.


Storysacks
A Storysack is a fun resource that encourages parents and children to read together in an interactive way. Storysacks contain a great children's book, props or puppets/stuffed animals for acting out the story, a non-fiction book and an idea card with activities to do together. Parents and children interact using all of the props in the bag to act out the story as they read together.
All resources are to be used under the supervision of adults. Prince Albert Literacy Network is not responsible for any injury during use of the Storysacks.
Family Learning Olympics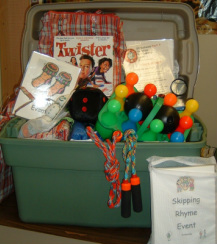 The Family Learning Olympics Kit is available to any individual, group or organization. This kit includes the materials to set up twelve themed stations including bowling, puzzles, skipping, word twister, etc. Borrowers may be required to provide the consumables (paper, paint, food, etc.).
Read, Rock, and Roll!
The Read, Rock, and Roll! kit is designed to promote family teamwork and literacy building as families play, learn, and laugh together. You will find a wall-sized word search, fishing pond, paper plane runway, story stones, a tumbling tower, and much more. The activities are suitable for all ages and all stages of literacy.
Family Literacy Suitcase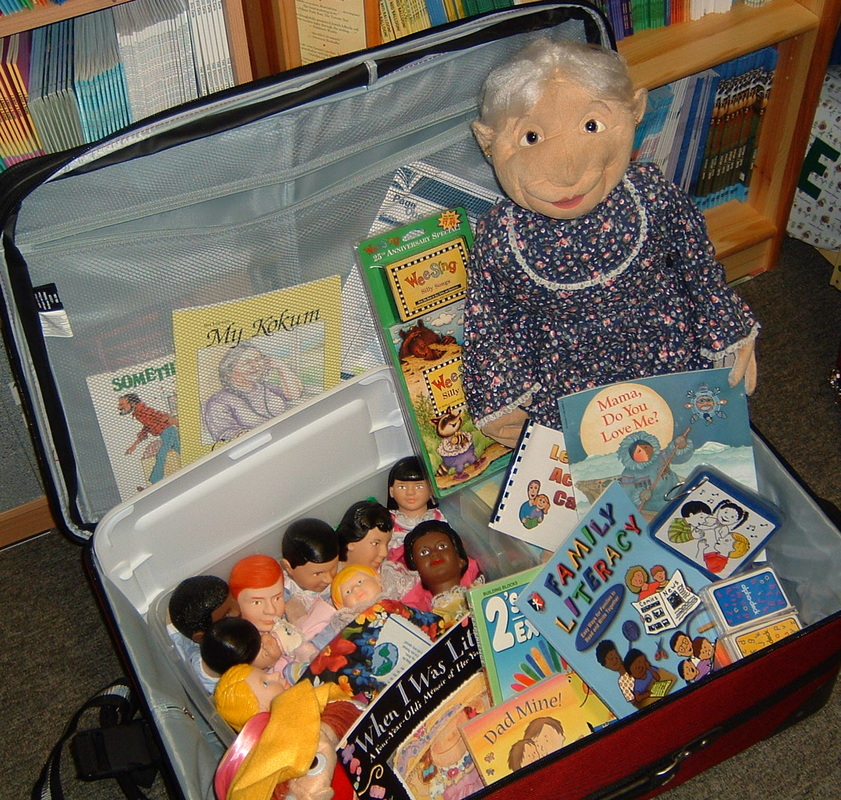 Explore the world of families. This kit contains a large selection of book and activities that represent the diverse and sometimes complex world of families. Age appropriate books celebrate the diversity in family structure and roles that different roles family members take on.
Training Offered through PALN:
Introduction to Family Literacy – In this training, you will learn about the core concepts and guiding principles of family literacy. You will gain knowledge and strategies to guide you in facilitating successful family literacy programs.
Read, Move, Share! – A created by Prince Albert Literacy Program focusing on pairing book literacy with physical literacy. This workshop expands on the content covered in the Introduction to Family Literacy. It goes more in-depth into considerations to consider before hosting family programs, basic programming planning and resources to get you started. This  workshop is designed for community leaders, teachers, volunteers and program coordinators.  
Other Resource Materials
Resource books are available on self esteem, increasing reading skills, parenting skills, making crafts and games, cooking, talking and listening to children, telling stories, writing stories, creative play, etc.
Do you have a project you are wanting to start? Contact us to help brainstorm and provide resources!
---
Family Literacy Coordinator
Kara Thorpe
Phone: 306-922-6736
Email: [email protected]